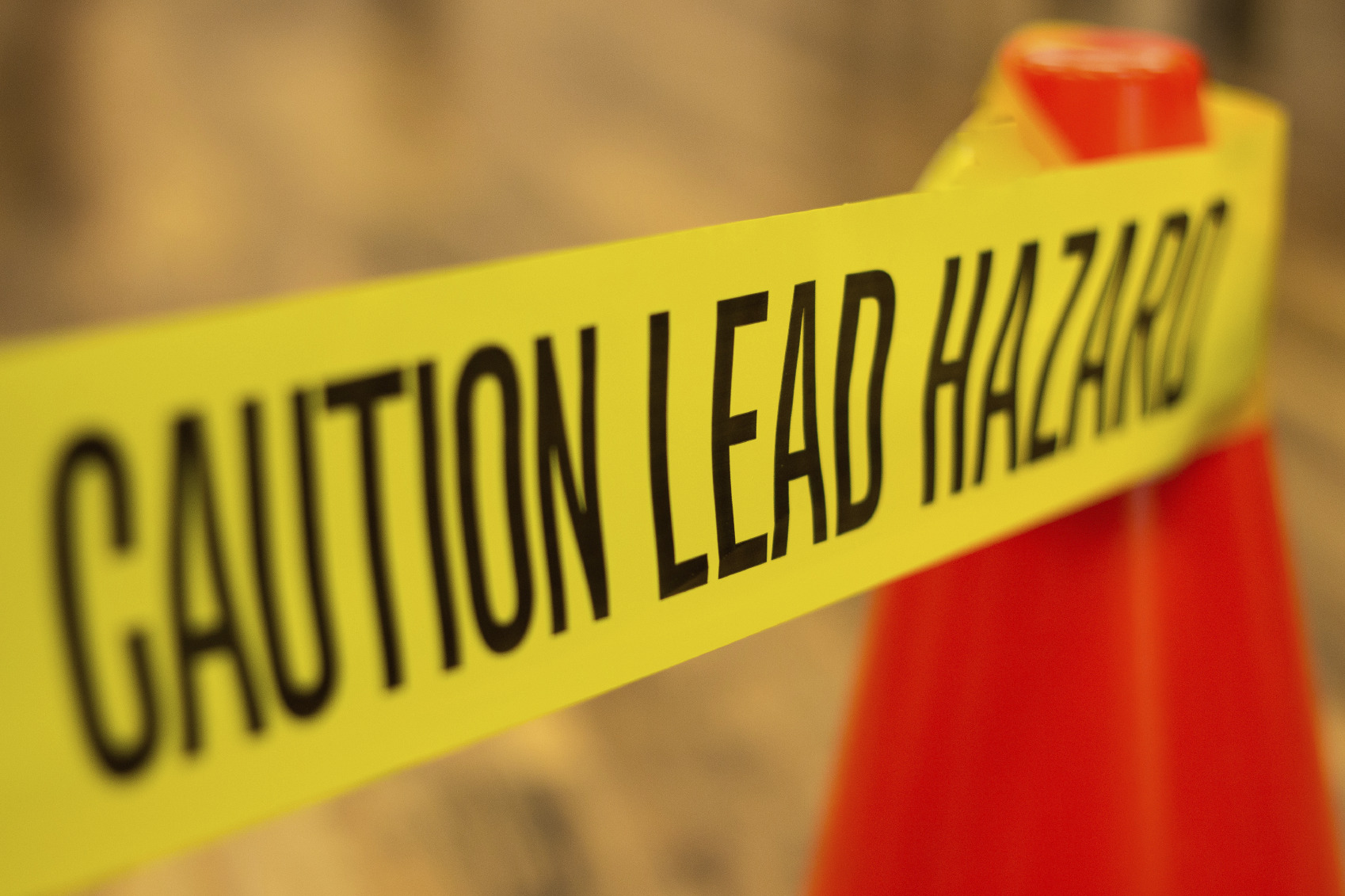 ---

---
Find the latest Lead recalls below
The recalled bonded crank parts can separate and break, posing a crash hazard to consumers.

Pieces of metal can come loose from inside the shredder's housing and be ejected, posing a laceration hazard. Also, the hopper can become detached from the shredder, posing a laceration hazard.

The mattresses could have been exposed to water during the manufacturing process allowing mold to develop and posing a health risk to individuals with compromised immune systems, damaged lungs or an allergy to mold.
---
Lead and Children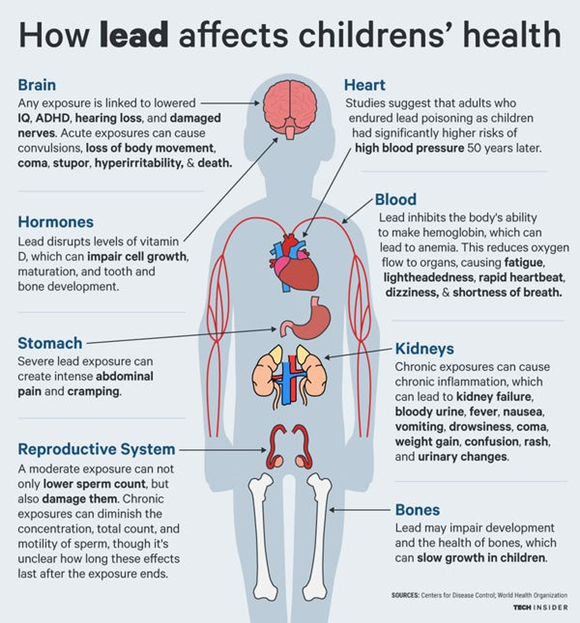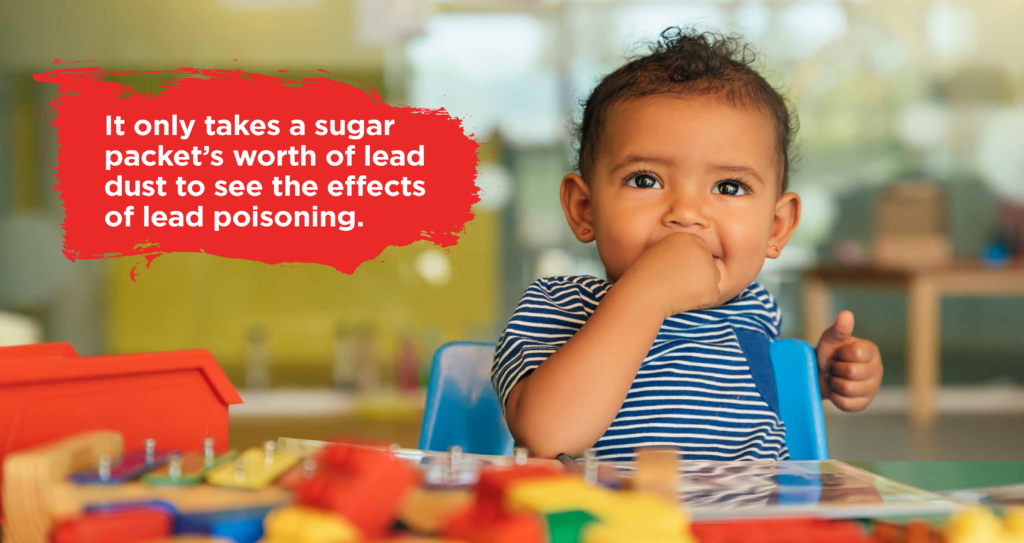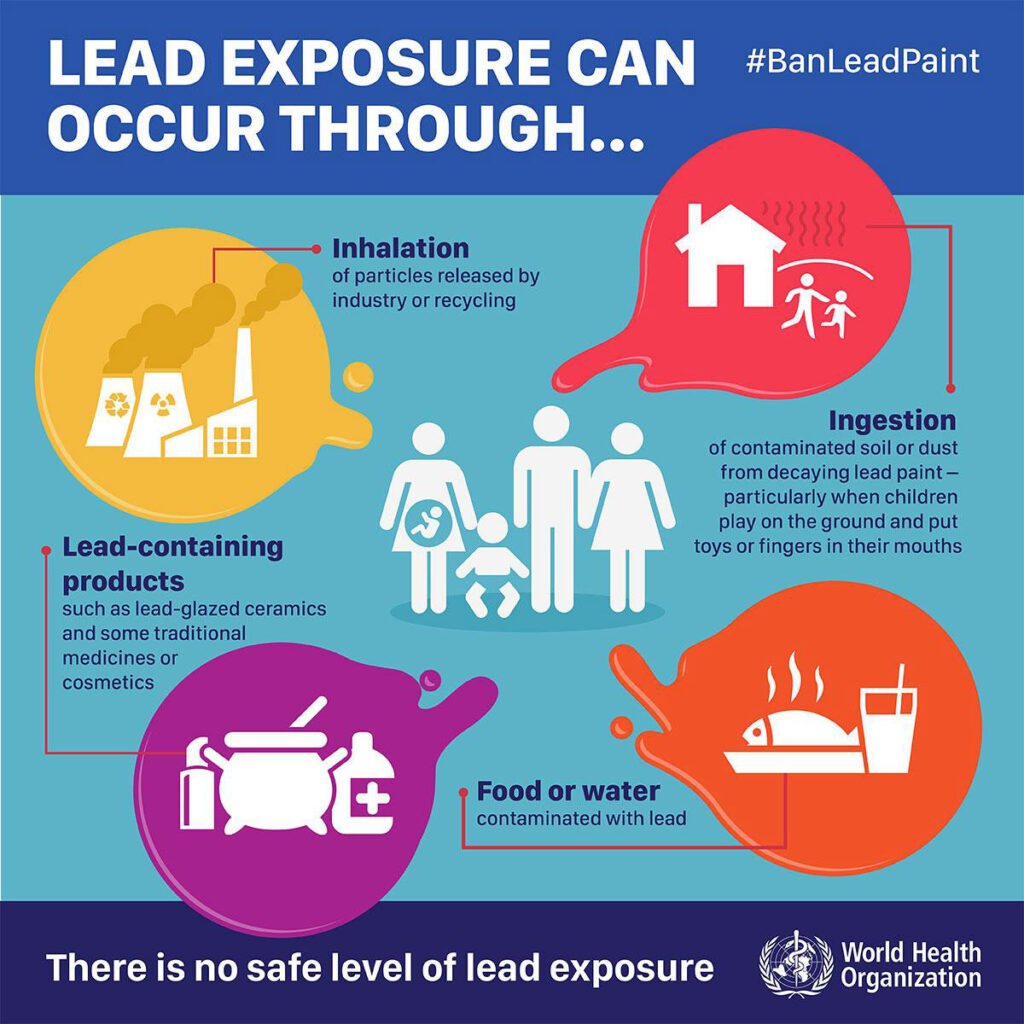 ---
Lead and Pregnancy
How can lead affect your unborn child?
Lead stored in your body can be released from your bones and passed to your unborn child.
Possible affects on your unborn child may include:
Damage to the developing brain
Being born too soon
Slowed growth
Learning and behavior problems
How can lead affect a pregnant woman?
Possible affects of lead to a pregnant woman:
High blood pressure
Miscarriage
---
Housekeeping tips to reduce Lead exposure
---
Lead in Foods, Cosmetics, and Medicines
Lead is sometimes found in foods, candies, spices, cosmetics, and traditional medicines or ceremonial powders.
Commonly identified items that may contain lead:
Food/candies
Some candies (containing chili powder and Tamarind)
Chapulines (grasshopper snacks)
Spices
Curry powder
Chili Powder
Tumeric
Paprika
Cosmetics/ceremonial powders
Kajal
Kohl
Surma
Kumkum
Sindoor
Home remedies
Azarcon
Paylooah
Greta
Ghasard
Ayurvedic remedies
Parents may bring lead into the home from certain jobs or hobbies ("take home exposure") such as:
Stained glass
Casting ammunition
Lead industry
Game meat
Recycling material
Glass manufacturing
Valve and pipefitting
Bridge, tunnel, and elevated highway construction
Refinishing furniture with finishes containing lead
Pottery making
Hazardous waste
Jewelry making
Mining
Brass or copper foundry
Automotive repair
Operating industrial machinery or equipment
Target shooting
Radiator repair
Welding
Firing range
Abatement/cleanup of buildings
Chemical preparation
Battery manufacturer or repair
A list of recalls from the FDA can be found here

---
Lead in Drinking Water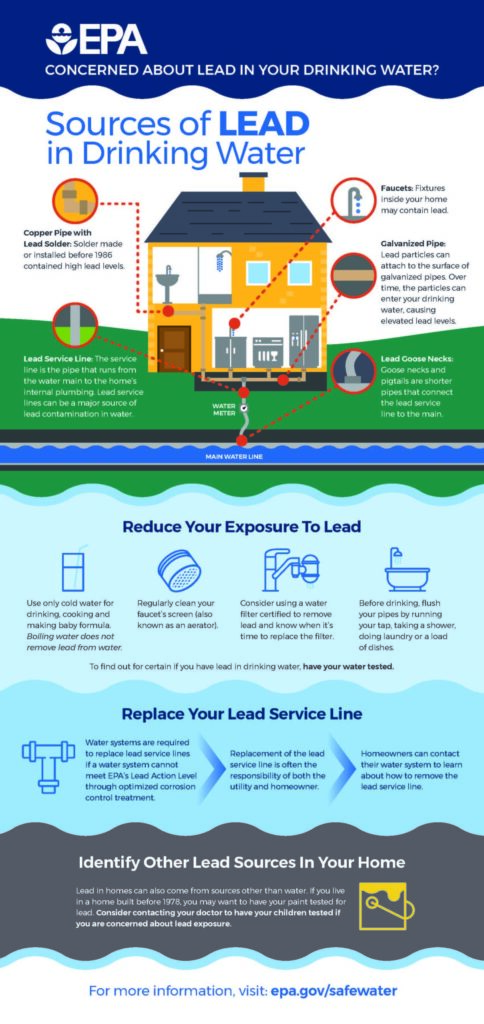 To have your water tested for Lead, Contact here
Before it was banned in 1987, lead was commonly used to make plumbing materials such as pipes, solder, and a variety of brass pipes, fixtures, and fittings. Lead from these plumbing materials can enter drinking water because of corrosion or wearing away of the metal. The most significant contributor to lead contamination in drinking water is lead water pipes called service lines that connect homes or buildings to the public water supply.