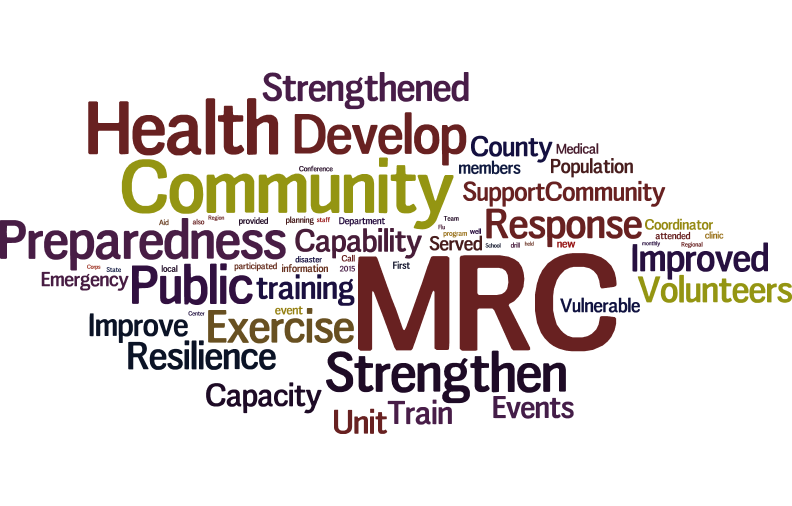 Mission
Our mission is to serve our communities primarily, and offer assistance to surrounding areas, in conjunction with our communities' partners, in emergency and non-emergency situations.
---
The Medical Reserve Corps (MRC) is a national network of more than 200,000 volunteers, organized locally to improve the health and safety of their communities. MRC volunteers step up to keep their family, friends, and neighbors safe and healthy.
---
MRC Activities
Examples of activities that MRC volunteers participate in and support include the following:
Emergency preparedness and response trainings and exercises
Emergency shelter operations and medical care
Disaster medical and behavioral health support
Medical facility surge support
Mass dispensing efforts (e.g., medication, water, other supplies)
Disease testing and surveillance
Community vaccination clinics
Veterinary care
Support services to disaster call centers, family assistance centers, and reception/evacuation centers
Emergency operations center and communications support
Patient movement support
Search and rescue operations
Disaster clean-up and recovery support
First aid and medical support during large public gatherings
Community education and outreach
Emergency preparedness and response planning, logistical, and administrative support
And more…
---
Who Can Volunteer?
The Monroe County MRC is looking for both medical and nonmedical professionals to volunteer. We need medical and public health professionals such as physicians, pharmacists, dentists, nurses, and veterinarians. We also need non-medical personnel to fill key positions including chaplains, interpreters, legal advisors, office workers, etc. All adults over age 18 are invited to apply. If you want to help your community, this is a great opportunity to get involved! It's also a great way to better prepare yourself and your family for potential disasters.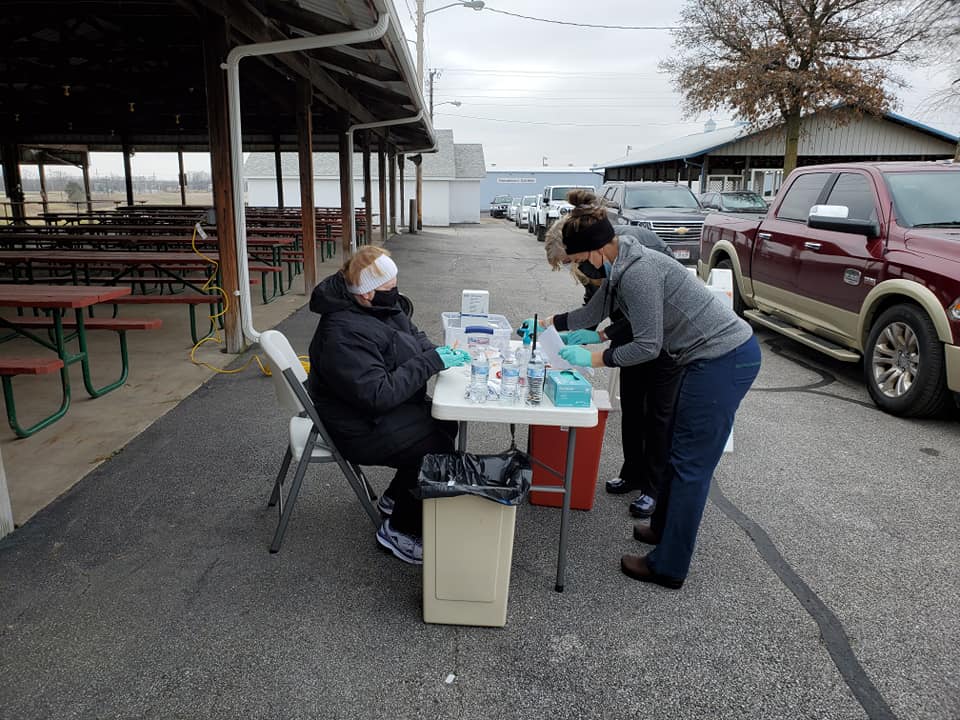 ---
IL-Helps, click here to Register as a Volunteer!
Under Add Organizations, Select Monroe County MRC
---
Meet Our Unit Leader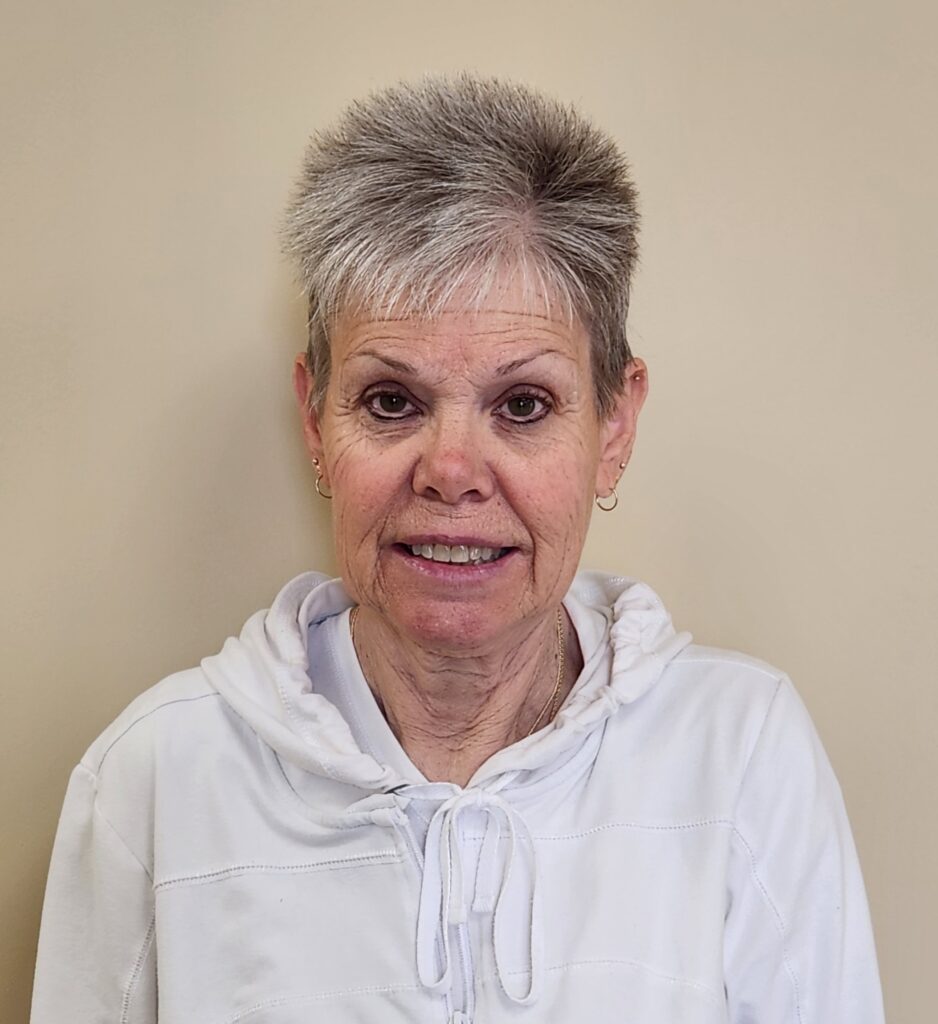 Marsha Wild, RN BSN, has been a nurse for 39 years and worked in public health for over 30! Her experience and heart makes her the perfect unit leader for our MRC!
NEWSLETTERS
Questions?

Call or Text Marsha at

618-612-7105 or email her at

[email protected]
Leadership
---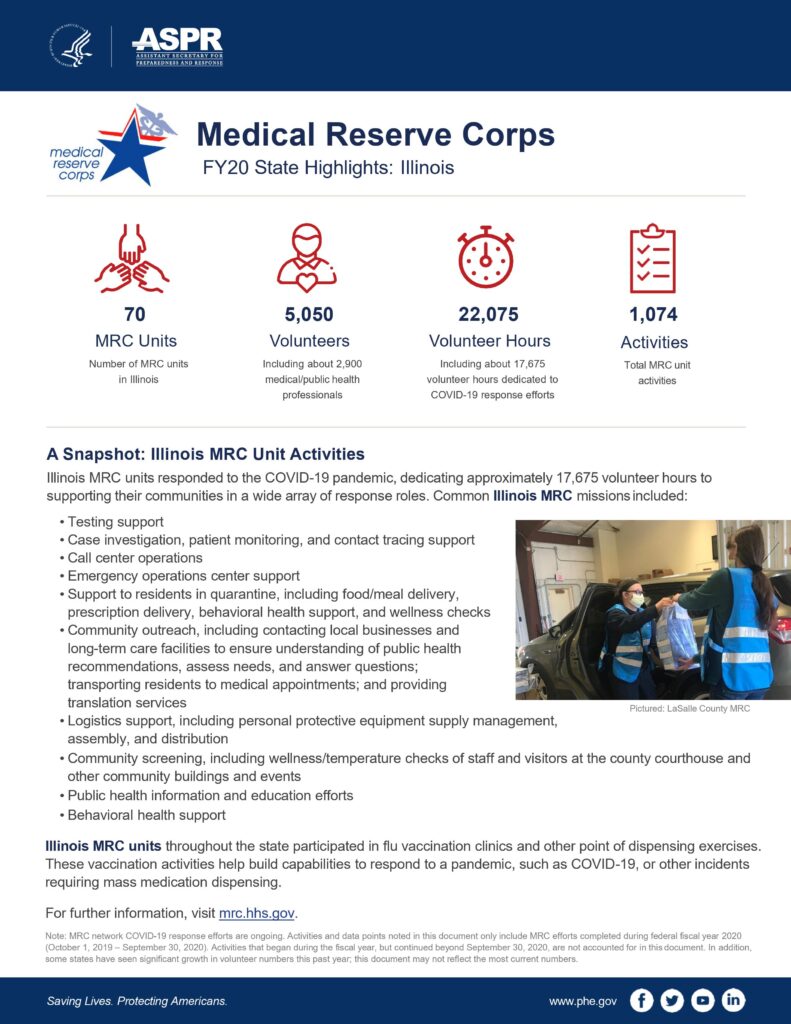 ---